keyboard_arrow_leftPrevious
Nextkeyboard_arrow_right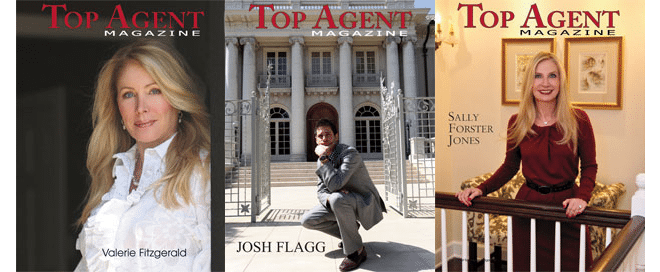 REQUIREMENTS TO BE FEATURED IN TOP AGENT MAGAZINE (PLEASE ONLY SEND IN 1 NOMINATION PER PERSON. WE REVIEW AND CONSIDER ALL NOMINATIONS!)
REAL ESTATE AGENTS:  IF YOU ARE NOT A BROKER/OWNER, YOU MUST HAVE AT LEAST 5 ACTIVE LISTINGS FOR CONSIDERATION. DO NOT SUBMIT IT YOU DO NOT HAVE LISTINGS. IF YOU ARE A BUYER'S AGENT ONLY, YOU MUST HAVE A HIGH NUMBER OF CLOSED TRANSACTIONS.
COVER STORIES ARE NOT DECIDED UPFRONT AND REQUIRE A HIGH AMOUNT OF PRODUCTION. THESE ARE OFFERED WHEN AVAILABLE AND ONLY AFTER INITIAL SELECTION.
Top professional/company in local market
Must have own website
Respected for success in industry
Understand marketing their business and does so to current and potential clients
Actively pursuing continuing education designations
Agent who has achieved rapid and proven success
Great service & industry reputation
Someone you have personally used and recommended to your clients
Actively involved in community events and local charities
Well known by the people in the community they serve
Involved in social media
Thinks outside the box
Spends at least 20% of their earnings on marketing each year
"Being a part of Top Agent Magazine was an outstanding experience from the beginning to the end. I could not thank you enough for your best of the best service and support. Also a special thank you to your editor, who turned my success story into a complete masterpiece. Top Agent Magazine has always been my favorite magazine because it allows agents to express themselves and reveal their road to success. Being a part of this magazine I realized that this magazine is the best not only because of the powerful broker stories but because of the entire team that is behind putting all of this together. The time, dedication, advertising, and attention to detail that is brought into the magazine is incredible. I truly appreciate all of the hard work. Thank you Top Agent Magazine!" Read more top agent testimonials here.
Go HERE to see how real estate agents, mortgage professionals, and companies are using their Top Agent Magazine articles!